Welcome!
…to Bha! Bha! Persian Bistro on the contemporary Royal Road that is Fifth Avenue South, Naples FL. With his new boutique bistro Michael Mir, (Executive Chef and Owner), will take you to a place where warm desert moonlight glows upon the sands, creates mystical illusions in far away dunes, and magically gives life to every jewel in it's path. Silk fabrics entice the touch. World music is heard in the background. Aromas of delicate fragrant spices, sweetness in the air of simmering fruits, and the perfume of jasmine from the garden seduce you. Bold flavors from fresh meats, poultry and fish embrace the palate and soothe it with delicate strokes of the perfect union of flavors.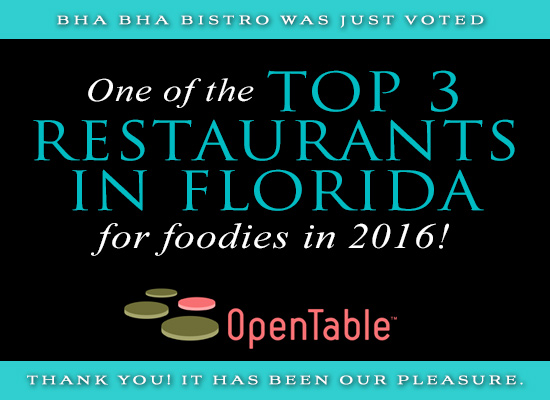 About us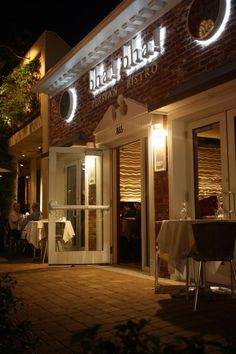 Our history
The concept of Bha! Bha! Was perceived back in the summer of 1986.   It was figment of Michael Mir's imagination while he was managing five star restaurants and hotels and in Washington DC in the 80's.
---
1987: Michael Mir left his post at the Marriott corporation and opened The Orchard Market and Café, a Persian style gourmet deli/eatery outside Baltimore, Maryland in in the suburbs of Towson.
1988: Baltimore magazine recognized his cooking "sublime and new BEST culinary offering to Baltimore's dining scene".
1997: While on a short vacation to Florida, Michael Mir visited Naples Florida and fell in love with it! Upon his departure from the airport he picked up a copy of Gulfshore life "BEST" dining addition to read on the plane. He then entertained the thought of moving his Baltimore café to Naples and be mentioned in this Magazine. Bha! Bha! Persian bistro opened as a 90 seat restaurant at The Pavilion Shopping center in Naples Florida.The following year, it happened! The newly opened restaurant Bha! Bha! a Persian Bistro was declared " BEST new ethnic restaurant" in Naples by Gulfshore life magazine.
2003: Bha! Bha! was invited to cook a Persian feast for The James Beard Foundation In NYC for the Persian New year occasion.
2007: Bha! Bha! was invited to cook a Persian feast for The James Beard Foundation In New York City for the 2nd time.
2012: After its 15 years of successful run at the Pavilion, Michael Mir started scouting for a new location.
2014: Bha! Bha! Persian Bistro opened it doors on the fashionable 5th avenue south in downtown Naples, FL.
2016:…accolades continue.